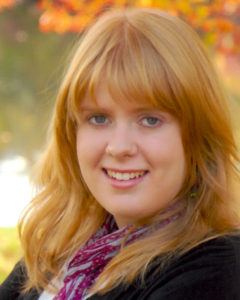 What you might appreciate about Hannah:
Hannah Waen specializes in marketing & branding for Add Insight. Hannah is partnering with Add Insight to bring a new perspective and a dose of extra bandwidth to the firm. Hannah is an expert in branding, content strategy, social media, blogging, and graphic layout. She is assisting Alexa Gregory with business systems organization and business planning.
She is an entrepreneur: Outside of her work with Add Insight, Hannah runs her own branding firm called Hest Creative helping small business clients take control of their branding identity and future marketing plans.
She is creative: Hannah has a background in the arts, working and studying in the field of Architecture. She is a DIY enthusiast, loving to roll up her sleeves. She is not afraid to experiment with new projects whether they be on paper, online, or theoretical.
She is collaborative: Hannah works with the latest digital software to collaborate from anywhere with anyone but nothing beats a one-on-one, in-person workshop where unexpected positive outcomes arise.
She is strategic: Hannah pulls from a broad background working in both retail and professional services settings, focusing on sales, marketing, graphics, branding, and business development. Relying on these varied experiences, Hannah can think strategically about the whole picture focusing on practical, smart solutions.
She is focused: Hannah is focused on helping Add Insight reach its next level of maturity, becoming more sustainable, providing better services to the firm's clients, and helping Alexa to dream big.
She supports women in business: Having attended Mount Holyoke College, Hannah is a passionate advocate for women in business. She wants to help women to be successful in their business pursuits managing time effectively so they can work smarter, not harder. Hannah wants to ensure that small businesses owners aren't selling themselves short by not investing properly in marketing strategy.
Hobbies: Hannah is an avid dressage rider and animal enthusiast. She is excited to apply her 20 plus years of equestrian experience to her skills as a professional marketer and business strategist in her business, Hest Creative.
If you would like to know more about Hannah's branding services, please fill out this contact form and she will be in touch.
Read more about Alexa Gregory and Jennifer Wee.