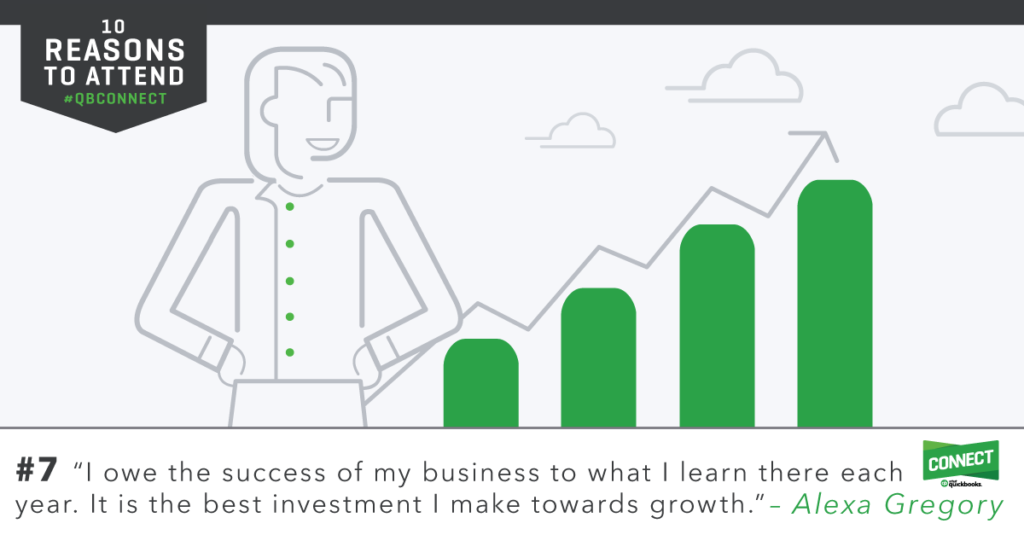 The last few months have been busy with conferences and webinars. We spend many hours here at Add Insight on continuing education even though as bookkeepers we do not have CPE requirements like CPAs do. Conferences can provide an opportunity to polish skills, connect with other professionals, and gain inspiration.
QuickBooks Connect Conference 2016
In October we attended the QuickBooks Connect conference in San Jose for three jam-packed days. This was the third annual conference for all things QuickBooks and I have attended all three of them. The first day is for accounting professionals and covers trends in the field and changes on the horizon for Intuit and the accounting field. The next two days are open to business owners and over 5000 business owners and 1000 accounting professionals spent two full days learning from the best and listening to people like Malcolm Gladwell, Shaquille O'Neal, Jillian Michaels and America Ferrera as well as Olympians Michael Phelps, Simone Biles and Tony Hawk. Each one was very inspiring in their own way. I can't wait to attend again next year November 13-15, 2017.
If you would like to attend next year, you can sign up now by clicking here. Early bird pricing is only $129.00. Did I mention that also includes great food and a concert in the evening?
Accountex USA Conference
I was barely home for a couple of weeks and then flew off, on my birthday, to the Accountex USA conference (formerly Sleetercon) and it is a good thing I did. Next year it will be a bit farther away – in Boston. Accountex USA was not focused on Intuit – in fact, Intuit was nowhere to be found. Despite that fact, again I learned from the best in the field and got several glimpses into the future of accounting and the role artificial intelligence will play.
As more and more of the routine processes of bookkeeping get automated, the bookkeepers and accountants who are keeping up will have more time to work with their clients strategically. Look for more tools to help with forecasting and cash flow so that business owners can control their future, not just look back at their past.