Tax season is in full swing. We finished preparing 1099s for clients and are assembling records to send to our client's tax accountants. In the spirit of the season, we have pulled together a handy infographic guide to print and pin-up by your desk. This guide helps you determine what tax records to save, how long to store them, and the best ways to keep your records secure. To start 2017 off on a good foot, follow this guide to help you organize and store your tax files properly for years to come.
If you have questions about taxes, the IRS has useful information on their website. Check out their online Interactive Tax Assistant tool for answers to your frequently asked tax law questions. Remember, the federal deadline to file your taxes is Tuesday, April 18, 2017.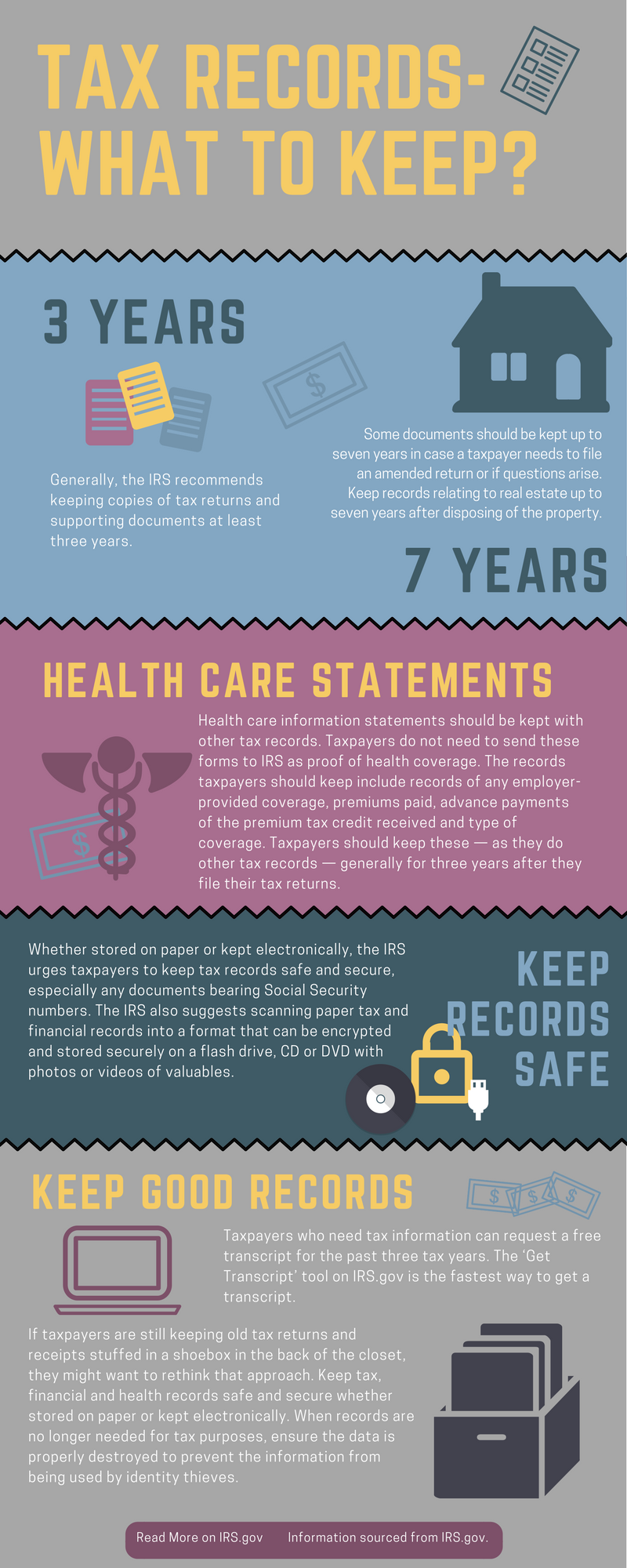 Download an interactive PDF version of our guide here: Tax Records- What to keep?